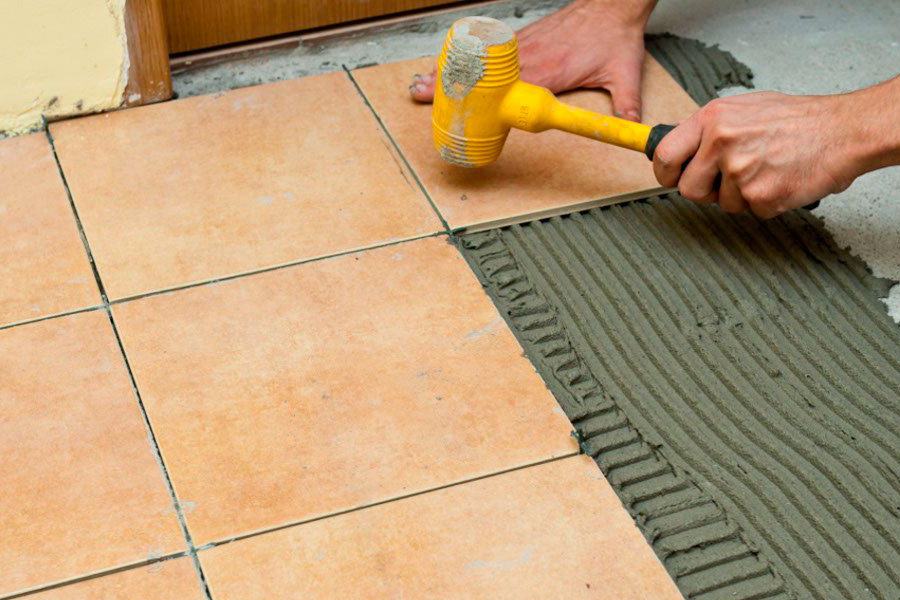 Spenza Grey adhesive is a blend of carefully selected raw materials, containing polymer powders, Portland cement and silica sand, it can be mixed with water for installing small and medium size ceramics floor tiles for use in interior areas by spreading a thin layer of adhesive.
Advantages
No curing required.
Expand the scope for aesthetics and quality of construction.
Enable faster completion of job-savings time and money.
Suitable for any substrates.
Higher working time.
Easy to apply.
Exceeds the requirements of IS:15477 , Type-1.
Economical
Best for fixing ceramics tiles on floor.
Coverage
Approx 50-60 sq.ft/ …. Bag with notch trowel for a bed of 3mm.
Applicants
Designed for internal floor application.
Packaging: 20KG, 50KG
Suitable Substrates
Cement Motor Bed, Cement Plaster, Brick Masonry, Cement Terrazzo.
Compliance: Meets the following standards
ANSI: Meets ANSI A 118.1 T
IS:15477 , TYPE-1 ADHESIVE
EN 12004/180 13007:CIT
VOC : Practically nil.
Shelf Life
1 year in dry unopened bags.