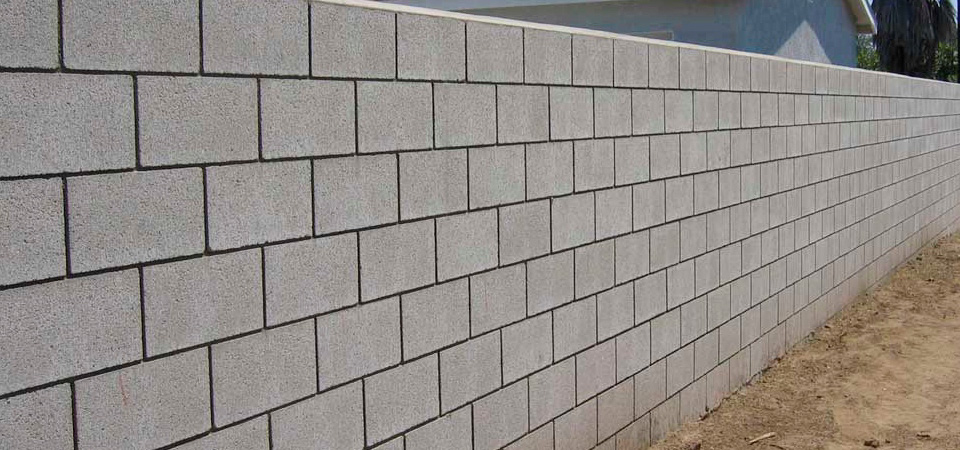 SPEN Block Fix is a highly polymer modified adhesive mortar specially designed for thin bed fixing of masonry blocks for laying aerated light weight concrete, fly ash bricks, cement hollow blocks, cellular concrete blocks or smoothing over the block work surface in layers of upto 12mm thickness, that meet and exceed the requirements of National and International Standards. This product helps in block fixing with thin water tight joints which are strong and give better bonding of the blocks in the masonry.
SPEN Block Fix powder with clean water, in the proportion of four volumes of powder to one volume of water. This gives an even consistency smooth paste. Use of a mechanical or electric paddle mixer yields good results in through mixing. Slightly wet the blocks surface which receives the adhesive and apply the SPEN Block Fix paste evenly with a suitable trowel and firmly place the building block after slightly wetting the bonding surface and set it in perfect line
and level. Clear away the excess mortar from the joints immediately.
Advantages
Long working time.
No curing required after block work is done.
Improved adhesion between two blocks.
Fast & economical.
Coverage
Approximately 100 sq.ft. per 20 kg bag when used at 2-3mm bed thickness Coverage is based on smoothness and evenness of the substrate, size of blocks used and the thickness of mortar used. A general guide line for coverage of mortar is given when used with 25% Water is added to powder.
Applicants
For interior and exterior use for preparing thin bed block mortar for ALC and cellular concrete blocks.
Packaging: 20KG
Suitable Substrates
Concrete blocks, Cement mortar blocks/bricks, Concrete hollow blocks, Aerated light weight blocks, Cellular concrete blocks, Fly ash bricks.
Compliance: Meets the following standards
ANSI: A 118.1
EN: C1TE
ISI: Adhesive
VOC: NIL
Technical Information
Bulk density : 1650kg/m²
Pot life of paste : 45 min at 35° C
Form : Free Flowing Powder
Color : Grey
Shelf Life
1 year in dry unopened bags.
APPLICATION PROCEDURE
Surface Preparation:
If a plaster/leveling mortar bed is applied, ensure that it is cured for at least 7 days to achieve proper strength before application of adhesive for construction of block work.
Ensure the substrate is clean and free from impurities like dust, dirt, debris, oil, grease, curing agents, existing paints, loose plaster etc.
Dampen the surface before application of adhesive.
Clean the back of block for any dust or coating.
Mixing:
The product can be mixed by hand or slow speed electric drill mixer (less than 300 rpm). Pour water in a clean container and then add the powder SPEN FIX Block adhesive until the mixture becomes creamy and plastic. Do Not Over mix. Leave the mix to slake for 5-10 min and remix before use. Mix only sufficient quantity of adhesive for immediate need.
Proportion:
Approximately 1 bag of 20 Kg of SPEN FIX Block Adhesive with 5 to 16 ltrs of Water.
Adjust quantity of liquid to obtain proper consistency.
Installation:
Wet the surface and remove the excess water before applying the adhesive. Ensure the area is shaded from sunlight. The adhesive shall be applied with the flat side of the trowel using a scraping motion to work the material into good contact with the surface to be covered. Additional mortar is then applied with the notched edge of the trowel.
Application:
Thin bed mortar for laying blocks: Before placing mortar, ensure the block work to be dry and surfaces cleaned properly.
Place the mixed mortar on the block work in thin layers of 2 to 3 mm (or as required by engineers at site) using trowel and place the next layer of blocks on the mortar. Keep joints between the blocks as required by the site engineers and fill the joints with the mixed mortar, using a trowel. Check the plumb of the wall while laying the blocks to keep the walls perfectly vertical to the plumb.
Smoothing over the block work: Before placing mixed mortar, apply a bonding layer of 1 to 2mm thick Block Adhesive mortar using a trowel pressing down on the block work. Then apply Block Adhesive at a thickness of 8 to 10mm and smoothen using a sponge or rubber / wooden float. When installing large blocks, spread higher thickness of Block adhesive.
Select proper type of notched trowel.
a) Large Blocks up to size 600 X 240 mm X 100 mm use a square notched trowel of size 12mm X 12mm to provide a total thickness of 6mm
b) Medium blocks up to size 400 X 150 mm X 100 mm, use a square notched trowel of size 6mm X 6mm and back butter the block with the same adhesive to a thickness of 1-1.5mm to provide a total thickness of 4.5mm
c) Small blocks up to 200 X 150 mm X 100 mm, use a V notched trowel of size 3mm X 3 mm and to provide a thickness of 1.5mm to 2 mm.
As Adhesive to install tiles:
Block Adhesive can be used as a thin-set adhesive to install tiles on Block/Fly ash brick walls. Use a suitable notch trowel to achieve desired thickness of adhesive for installation of tiles on the wall.
The most important standard to keep in mind is to ensure that the piece of block is completely bedded in the mortar or adhesive
with 100% coverage after Beat in.
Excess mortar on adhesive shall be cleaned from the surface of the blocks with wet cloth or sponge while the mortar is fresh
Expansion and Control Joints:
All slabs must be plumb and true to within ¼" (6mm) in 10 ft (3m). Follow ANSI Specification AN-3.8 "Requirements for
Expansion Joints" or TCA Detail EJ171 "Expansion Joints". Do not cover expansion joints with mortar.
Existing joints in concrete must be carried through tile work and shall confirm to architectural details
Interior installations shall have movement joint spaced a maximum of 10m X 10m. For exterior areas it shall be spaced at
5m X 5m and shall confirm to architectural details.