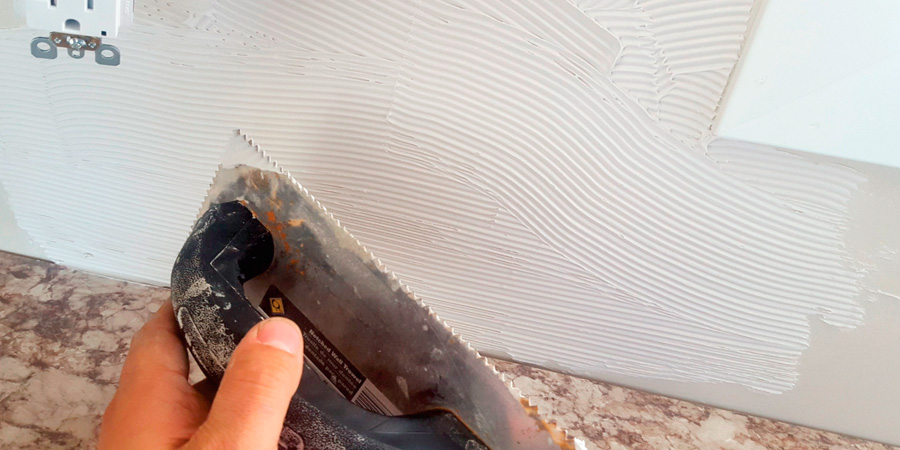 Spenza white adhesives is a cement based polymer modified quick set adhesives. It is suitable for interior and exterior surfaces wet and dry areas, wall, floors and ceilings of new and renovated buildings. Also suitable for fixing big size tiles on interior and exterior facedes.
Advantages
White adhesive meets the requirement of IS 15477:2004 Type-1, BS 5980:1980.
White adhesive is suitable for use in interior /exterior installation of medium size Tiles on wall & floor.
Excellent strength.
Highly water resistant.
Shock and impact resistant.
Provide extra open time and adjustability.
Easy to use and apply.
Single component, just add water.
Coverage
Approx 50-60 sq.ft/ …. Bag with notch trowel for a bed of 3mm.
Applicants
Internal & external wall & floor tiles of small as well as big sizes.
Packaging: 20 KG
Suitable Substrates
Concrete, Cement Plaster, Brick Masonry, Cement Backer Board, Concrete Masonry, Cement Mortar Beds, Ceramic Tile and Stone, Cement Terrazzo, Gypsum Wallboard.
Compliance: Meets the following standards
ANSI: Meets ANSI A 118.1 T
IS:15477 , TYPE-1 ADHESIVE
EN 12004/180 13007:CIT
VOC : Practically nil.
Shelf Life
1 year in dry unopened bags.